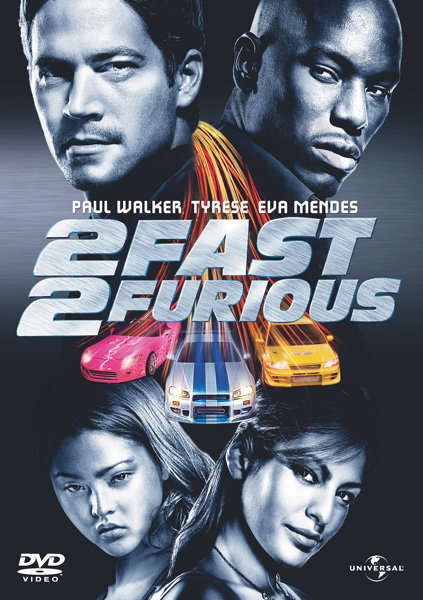 Print: Good - Sound: Good - Label: Universal - Year: 2003 - Cover: Good - Format: 2.35:1 - Length: 1h43m/1h37m - Before: No - Again: Yes - Price: £1 - Rating: 7/10.
2 Fast 2 Furious
is the sequel to
The Fast and the Furious
, without its star
Vin Diesel
, but it doesn't suffer from this. There is a 6 minute short explaining how we get from the first to second movie on the DVD, which is a great idea!
Supercharged street-racing action exploding on the streets of Miami, with incredible cars driven to the max, and beautiful girls with a lifestyle to die for!
Brian O'Conner
(
Paul Walker
) is no longer a cop after letting his friend
Dom Toretto
escape the law in the first movie. Now he is back with an old friend,
Roman Pearce
(
Tyrese Gibson
), and still working undercover for the cops to avoid punishment. Helping the gorgeous
Monica Fuentes
(
Eva Mendes
) prosecute a shady Miami businessman. And this time, he is racing for his life!
2 Fast 2 Furious
is a good sequal, I'd say its better then the original! Reccomended!
Here is the trailer...